Swiftcomplete is now available as an easy-to-install address validation plugin for WooCommerce in the UK, including full support for 3 metre accurate delivery points from what3words.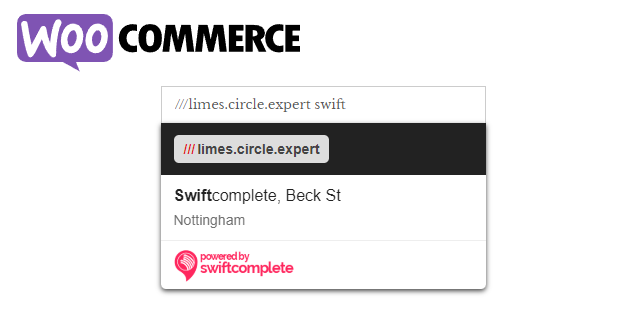 Swiftcomplete have collaborated with location technology company what3words to create a plugin that can be easily installed on the billing and shipping address fields in a WooCommerce checkout.
The new plugin quickly captures postal addresses alongside what3words addresses to improve delivery accuracy.
Getting started with the new Swiftcomplete address validation plugin for WooCommerce is really simple, with full documentation and a setup guide available.
How does the WooCommerce address validation plugin work?
The plugin enables address lookup on the billing and delivery fields in your WooCommerce checkout, ensuring valid addresses are stored with your customer's order.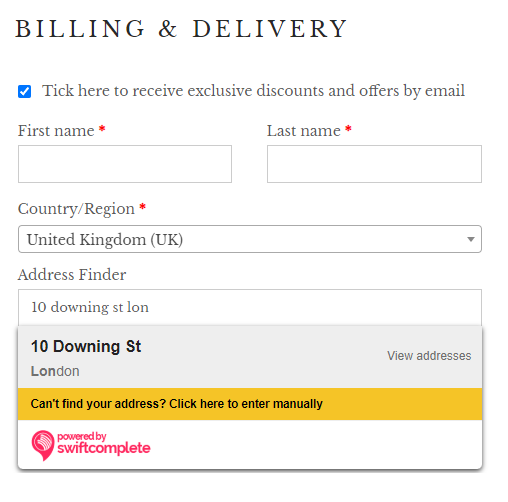 The plugin gives a clean and modern look to a checkout, by providing a reduced checkout form size, with additional address fields remaining hidden until an address has been selected.
If a customer chooses not to use the address autocomplete functionality, they also have the option to enter their address manually.
What3words enabled for accurate deliveries
Rural addresses can be hard for couriers to find, causing delays, missed deliveries and negative feedback for retailers. Postcodes are useful for finding an address in cities and towns, but can cover several miles in the countryside.
What3words divides the world into 3 metre squares, with each square having its own unique what3words address, made up of three words, such as ///limes.circle.expert.
With the new Swiftcomplete plugin for WooCommerce, customers with hard-to-find addresses can choose to provide their what3words delivery point alongside their postal address, helping deliveries get to the right place, first time.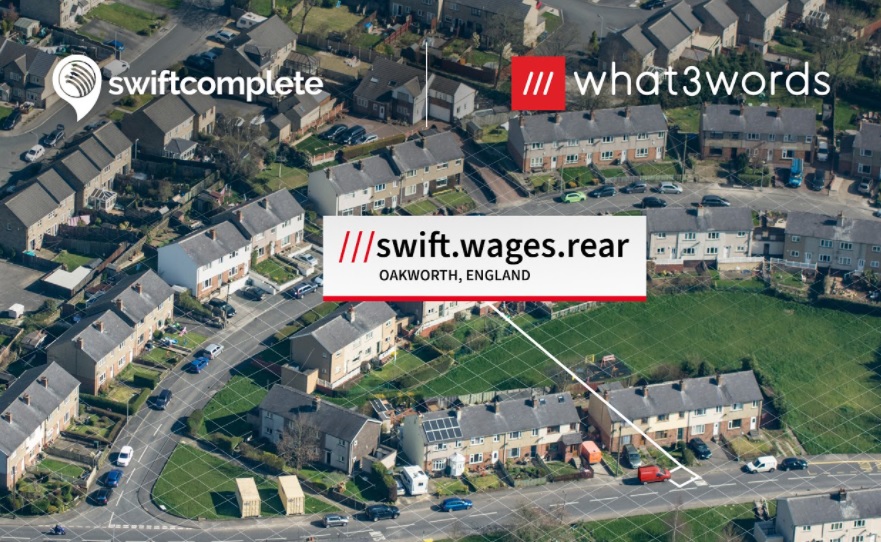 No extra fields are required, and the additional what3words functionality can be enabled for free on the plugin settings page.
Prioritise addresses for local deliveries
For businesses that typically deliver locally or to one particular area, the plugin can be configured to prioritise addresses near a city, town or postcode.

Using location biasing to prioritise addresses helps customers find their address even faster.
For businesses that deliver nationally, Swiftcomplete uses the customer's IP address to prioritise addresses near their approximate location.
Getting started with the plugin
To get started with the Swiftcomplete and what3words WooCommerce plugin, see our handy, step-by-step setup guide, try a live demo of the what3words address lookup or contact us.
If you'd like more information about how our range of addressing, geocoding and global places APIs can help your business, get in touch with the Swiftcomplete team.