Swiftcomplete's Address Autocomplete API and WooCommerce checkout plugin are now available in the Netherlands, adding a further 9.5 million addresses to our address lookup service.
With this latest update, we have expanded our detailed address lookup and individual property-level coordinate data to cover almost 160 million people across Europe.
How does the Netherlands address autocomplete work?
The address lookup API now provides a quick and user-friendly way to find accurate addresses in the Netherlands, by searching for a building, street or postcode: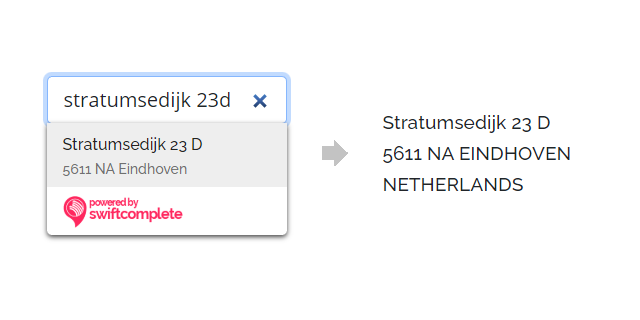 If a customer types a street or postcode, the service displays a list of matching addresses to choose from: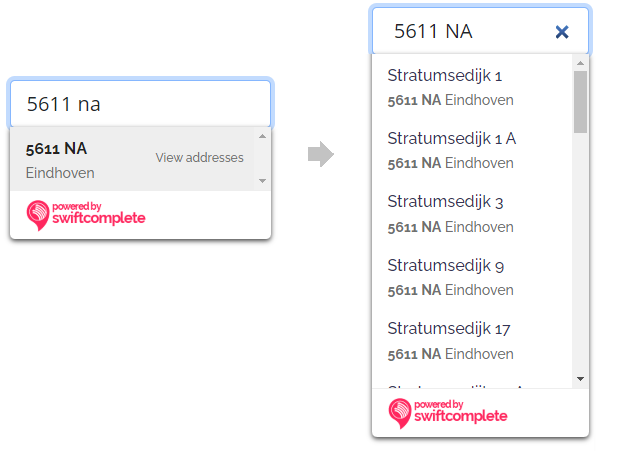 How does the address lookup API work internationally?
The address autocomplete API can either be restricted to only search for addresses in the Netherlands, or to allow searching simultaneously across all of our supported countries without needing to preselect a country from a dropdown list.
The address data is automatically updated on a regular basis, and is now available in our address APIs and plugins.
Get started
To get started with Swiftcomplete in the Netherlands, head over to our Address Autocomplete API documentation or get in touch to schedule a demo.
To use the Netherlands address lookup service in WooCommerce, download our WooCommerce Checkout Plugin.