We're pleased to expand our coverage in early access to include the United States in the
Places API
.
At the moment, this is limited to places, states and ZIP codes, but we'll include streets and addresses shortly (hopefully in the
December update
.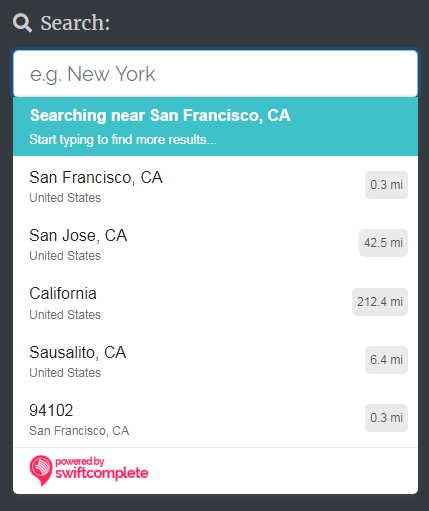 US searching, with location biasing towards San Francisco, CA
The Places API now supports geocoding, reverse geocoding & flexible location searching in the USA, all with our pinpoint location biasing. We've cleaned and standardised the data, which includes cities, towns, villages, hamlets, townships and more.